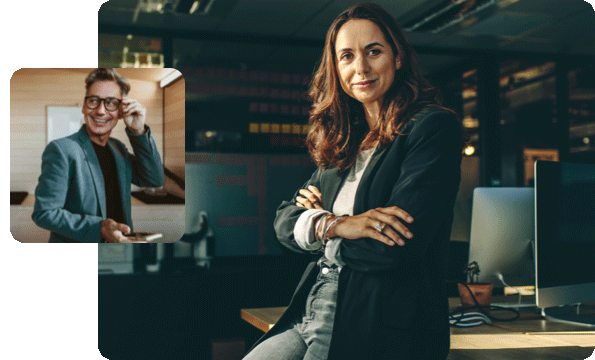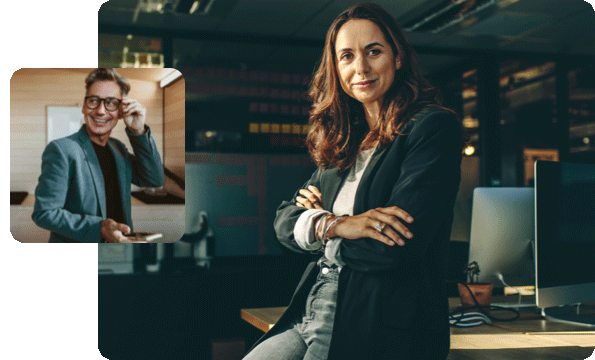 The U.S. Congress established the Small Business Administration (SBA) in 1953 to help strengthen the economy by supporting small businesses with the education, training, and financing they need to start, develop, and expand their businesses. The SBA works directly with lenders to provide loans, but banks, credit unions, and other financial institutions must be designated as approved or preferred lenders by the SBA.  
Many small businesses cannot meet the financial requirements for borrowing under traditional commercial loan programs that often cater to larger companies. From lower down payments to low interest rates and flexible lending requirements, SBA loans are among the best funding options for these small businesses. 
If you are unfamiliar with or want to learn more about the SBA, Customers Bank will help you explore the opportunities and benefits it offers to the small business community.
Types of SBA Loans
Customers Bank is a preferred SBA lender and offers SBA loans through the SBA 7(a), SBA 504, and microloan programs. Each type has specific requirements, terms, and purposes and is open to for-profit businesses that:
are registered, file tax returns as required, and operate legally

are located and do business in the U.S. or its territories

a business owner must have invested personal time and money in the business 

are not eligible for conventional bank financing.
7(a) SBA Loans
The 7(a) loan program is the SBA's primary and most popular type of general business financing. It can be used for a range of business expenses, including equipment, real estate, and inventory, up to $5 million. Businesses that have difficulty obtaining funding elsewhere can obtain financing with favorable rates and terms up to 25. The 7(a) loan program includes several types of loans, so your best bet is to speak with a Customers Bank SBA loan expert to decide which type of 7(a) loan your business may need.
SBA 504 Loans
SBA 504 loans (or CDC/504 loans) are designed for businesses that want to grow by buying real estate, equipment, or other fixed assets. About 40% of the funding comes from Certified Development Companies (CDCs) that have been certified by the SBA, another 50% comes from other SBA-approved lenders, such as Customers Bank, and borrowers must make a 10% down payment. Applicants must meet specific eligibility requirements and undergo a lengthy application process but can access low interest rates and flexible loan amounts up to $5 million. 
Microloans
Microloans are similar to conventional business loans but are typically limited to $50,000. They are generally targeted toward startups, low-income borrowers, and those with little or damaged credit history. They often have lower interest rates, flexible terms, and fewer fees than other loans, but some lenders place restrictions on eligibility and limitations on how funds are spent. 
Final Thoughts on Choosing an SBA Lender
An SBA loan can be a powerful purchasing tool if you have a small business or are planning to start one. Customers Bank is a proud SBA lender that serves small business owners with comprehensive funding solutions. Consult with one of our knowledgeable SBA lending officers to get a complete list of eligibility requirements and the help you need in the application and approval process.
Industry solutions
Take advantage of our specialized banking expertise in a range of industries.
Loans
Get your business to the next level with a flexible financing solution from Customers Bank.
Cash management
Simplify your money management with our advanced tools and technologies.