Commercial Real Estate Loans New York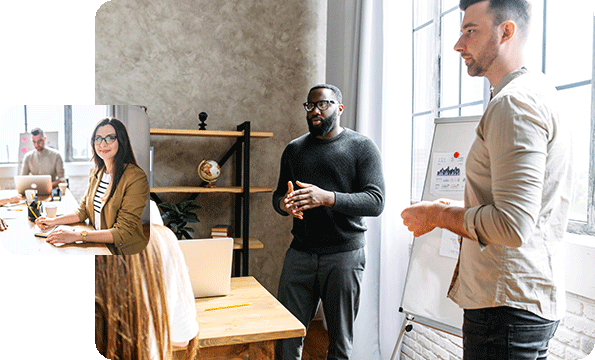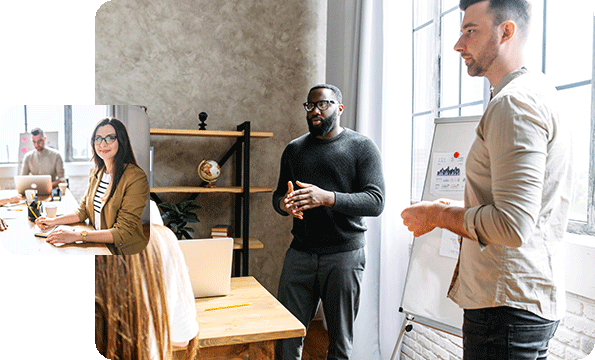 If you decide to pursue commercial real estate loans in New York, you may be surprised at the range of options. These loans can be used to purchase offices or warehouses. They can also be used to buy multifamily dwellings, such as apartment buildings, shopping complexes, hotels, hospitals, and more. Customers Bank can help you identify which loan option might work best for your business.
Categories of Commercial Real Estate
Office: Most businesses acquire commercial real estate loans to buy or remodel office buildings ranging from single-tenant spaces to skyscrapers.
Retail: These properties typically range from 5,000 to 350,000 square feet and include properties such as strip malls, community shopping centers, restaurants, and banks.
Industrial: Lending themselves to investment opportunities, this category of properties includes warehouses, manufacturing sites, and other types of industrial buildings.
Multifamily: These commercial properties include low-rise and high-rise apartments and condominium complexes, ranging from four to 100 units.
Types of Commercial Real Estate Loans
Commercial real estate loans provide a wide range of options, including interest rates, repayment terms, and payment schedules that can work with your budget and schedule. However, before signing on the dotted line, be sure you understand the terms and the total cost over the life of the loan.
Small Business Administration (SBA) Loans
Customer Bank's SBA loan options that the federal government partially guarantees may be suitable for your business. They include:
SBA 7A Loan: The SBA offers some of the least expensive loans to help small businesses invest in commercial real estate and guarantees repayment of part of the loan to reduce the lender's risk. 7A loans have a maximum loan amount of $350,000 and work best for smaller projects. In addition, they may have lower down payment requirements and favorable rates, making them the SBA's most popular loan option.
SBA/CDC 504 Loan: With a maximum loan amount of $5 million, the 504 Loan Program works best for investment projects above $350,000. Borrowers must be prepared to put down 10% of the loan amount. Another 40% of the loan is sourced from an SBA-Certified Development Company, and the remaining 50% comes from other SBA-approved lenders, such as Customers Bank.
Conventional Loans
Conventional commercial real estate loans are generally issued by banks like Customers Bank and other lending institutions but are not guaranteed by the federal government. There is usually no loan maximum, but most bank loans require a down payment from the borrower of 15% to 35% of the property's fair market value. This means the lender will finance between 65% and 85% of the asset's loan-to-value ratio. Borrowers will find competitive interest rates, and most lenders do not require the owner to occupy the property. However, it is typically more difficult to qualify for these loans.
Final Thoughts
Customers Bank has deep experience with commercial real estate loans in New York, including properties subject to rent control. Our team can help with the right loan for your project. A business lending specialist can assist with any loan or line of credit application.