Commercial Lenders New York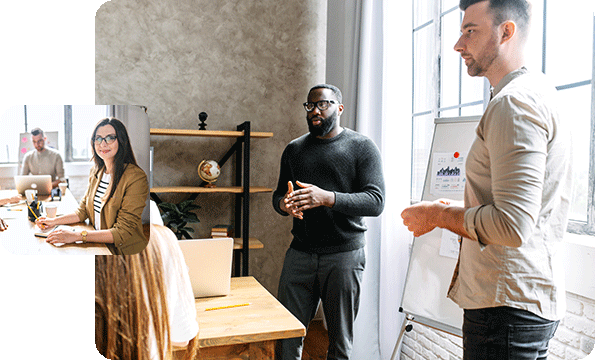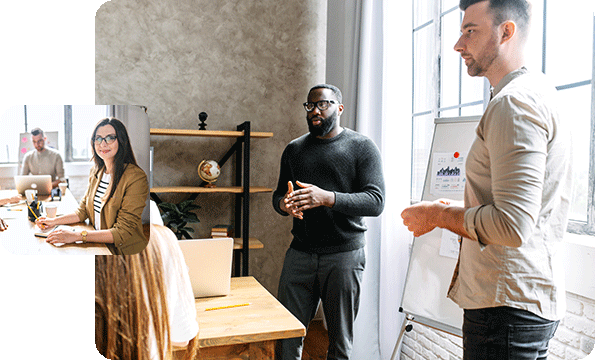 When you need funds to fuel your small business's growth, commercial lenders in New York are ready to help. Customers Bank offers multiple financing options to guide you through every growth stage.
Small business loans from Customers Bank can help you cover startup costs and working capital, pay for pricey equipment, and manage your business expenses. We maintain locations in Florida, Illinois, Massachusetts, New Hampshire, New Jersey, New York, North Carolina, Pennsylvania, Rhode Island, and Texas.
Borrower Favorites
Conventional Term Loans
Conventional term loans from Customers Bank can be an excellent funding option if your small business needs to invest in new technology or equipment, renovate office space, refinance business debt, or afford other significant expenditures. These loans are typically very flexible (with terms from one to 20 years), and there are few restrictions on how to use the funds. Loan amounts and terms are variable based on the purpose of the loan, your credit history, and the amount you borrow.
SBA Government-Guaranteed Loans
A portion of Small Business Administration (SBA) loans are guaranteed by the government, reducing the risk to the lender. Customers Bank is proud to be an SBA-Preferred Lender and offers these and other SBA loans:
SBA 7 (a) Loans

Funding up to $5 million for most for-profit business expenses, such as working capital, purchase of equipment, machinery, furniture, fixtures, supplies, and commercial real estate (including land and buildings)
Can be a short- or long-term loan and generally offers low interest rates

CDC/SBA 504 Loans

Long-term funding up to $5 million for businesses with a net worth under $15 million that will be the primary occupants of the financed property
May not be used for working capital, purchasing inventory, or investing in rental real estate

SBA Microloans

Limited to $50,000, with lower interest rates, fewer fees, and more flexible terms than other loans
May be used for working capital or inventory, purchase of furniture, fixtures, and supplies, or machinery and equipment
May not be used to buy real estate or repay existing debts
Commercial Real Estate Loans
Commercial real estate loans from Customers Bank provide a number of options as far as interest rates, repayment terms, and payment schedules. We offer term loans and SBA options for purchasing, renovating, and building commercial, industrial, retail, and mixed-use projects.
Equipment Loans
Whether you need a loan for $100K in heavy equipment or funds for computing and printing equipment. These loans allow you to use the equipment you purchase as collateral. It's important to shop for loan terms and interest rates from multiple banks, choosing the most attractive equipment financing option.
Business Line of Credit
The line of credit is a popular funding source for many businesses. It operates more like a credit card than a loan. The funds can be used to cover cash flow, payroll expenses, inventory costs, equipment repair, and other expenses. Instead of a lump-sum disbursement followed by monthly payments, borrowers draw funds from the credit line as they need it, only paying interest on the amounts borrowed. As you repay the principal, the line of credit is replenished, and the funds can be used again the next time you need them without submitting new loan applications.
Summary
As you research commercial lenders in New York, shop for financing options from Customers Bank. You may find that we offer the most attractive loan terms and interest rates. Our experienced loan officers can help you take your business to a new level.