Commercial Fleet Financing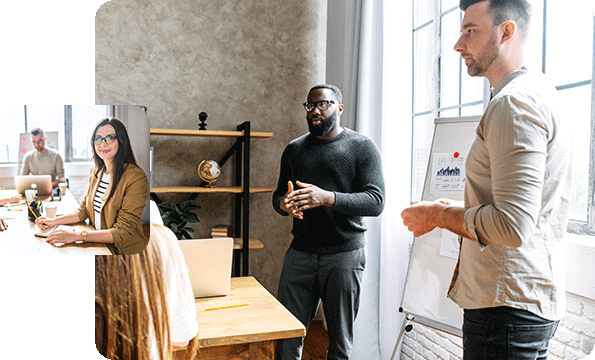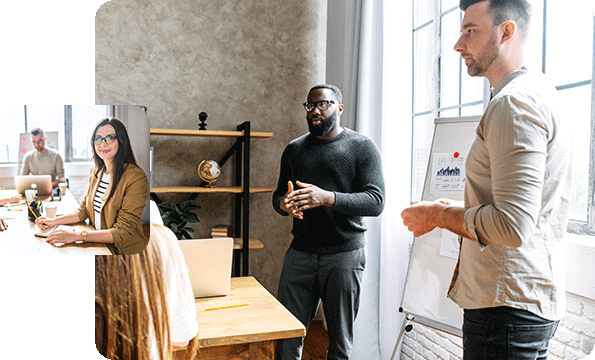 If your small business requires vehicles that enable your employees to deliver goods, haul equipment, or travel for work, you may have considered a commercial vehicle fleet. Buying a whole fleet of cars, box trucks, or commercial trucks is expensive. Allow Customers Bank to introduce you to the many financing options and help you make decisions that will fuel your business.
There is no one-size-fits-all solution to financing a commercial fleet. We will consider factors such as the vehicles you need, the anticipated length of their lifespan, and whether you want to lease or buy the fleet. Based on your line of business and specific requirements, you may need a fleet of identical vehicles, a variety of specialty vehicles, or just one or two to deliver your good or services.
Should You Buy or Lease Your Fleet?
There are two ways to finance your commercial fleet – buy or lease. You can purchase your fleet outright (generally with a loan). You will make monthly loan payments for a fixed amount of time, and you will own the vehicles when you've paid it off.
You can also lease your fleet of vehicles using the fleet as collateral. A lease is like a rental agreement. You sign a contract to borrow the vehicles for a fixed price each month. At the end of the lease, the vehicles do not belong to you. You can buy them outright, renew the lease, or return the vehicles.
For many small business owners, leasing is popular because it requires less capital upfront, and your monthly payments will probably be lower. It also reduces your costs over time because you will not be responsible for the maintenance.
Buying a fleet of vehicles means you will have to deal with selling or disposing of it when you're finished with it. Buying typically requires more up-front capital and higher monthly payments than leasing.
Commercial Fleet Financing Options
Founded in 1997, Customers Bank has served small businesses with the kind of superior customer service only found in a brick-and-mortar bank. We offer a range of commercial fleet financing options with equal access and fair lending practices, such as:
SBA Loans: These loans are issued by Customers Bank but guaranteed by the Small Business Administration (SBA). They provide financial assistance for nearly any business purpose. An SBA 7(a) loan is a general-purpose loan with a maximum of $5 million. Eligibility depends on factors like your credit score and the overall strength of your business. If you plan to purchase semis and tanker-trailer trucks, cement trucks, and similar heavy vehicles, the best financing solution may be the SBA CDC/504 loan which offers long-term, fixed-rate financing up to $5 million.
Business Term Loans: These loans from Customers Bank can be an excellent funding option to help you afford your commercial fleet. These loans are very flexible, and there are few restrictions on how to use the funds. Loan amounts and terms will vary based on your credit history, the purpose of the loan, and the amount you borrow.
Equipment Loans: Many American businesses rely on equipment loans to keep their operations running smoothly. With this type of loan, the equipment you purchase is used as collateral, whether you need a $100K heavy equipment loan or funds for just a few vehicles.
The Bottom Line
As you research commercial fleet financing, Customers Bank can help you determine the right equipment finance strategy for your unique business. Talk to one of our expert lenders to see which type of loan best suits your needs and take your business to a new level.