Commercial Equipment Financing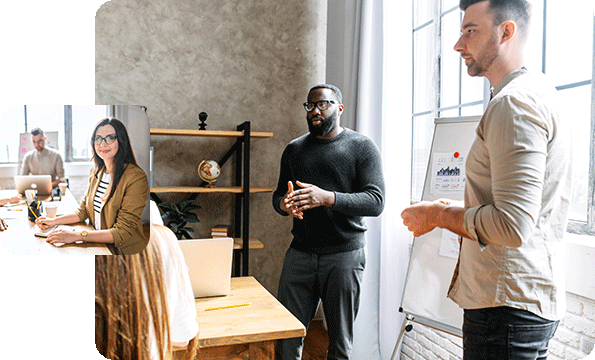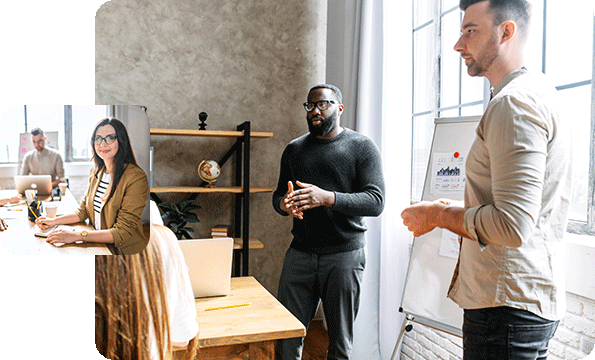 Commercial equipment financing options vary by lender but are easily one of the most effective ways to bridge the gap between business needs to produce revenue and make payroll. According to the Equipment Leasing and Finance Association, the majority of US-based companies (about 8 in 10) rely on business equipment loans to keep operations going. 
As a leader in the field of commercial equipment financing, we are ready to learn more about your business to see how we can help it grow in a smart, strategic way. Read further to learn more about how Customers Bank can help your business, then, contact us to speak to one of our equipment financing specialists. 
Business Equipment Financing Options 
You have a few options to finance your purchase when you need to buy expensive equipment to support your business, like a backhoe for a construction company or a tag maker for a manufacturing company. Each option should be evaluated based on your company's needs. Let's compare. 
Cash Payments 
Just because you have cash in the bank doesn't mean you can afford to pay cash for a large purchase. If you have the funds to pay for a large equipment purchase upfront, that can be a good, debt-free option. However, most businesses have numerous financial obligations to juggle and prioritize. 
Consider your business outlook for the next 12 months and ensure that you'll be able to make payroll and cover your operating expenses regardless of dips in revenue. Financing options are available for businesses that don't feel comfortable making that call. The friendly and professional team at Customers Bank can help you explore your business loan options. 
Vendor Financing
Some equipment manufacturers offer an in-house financing option that may be attractive if they offer flexible terms or no-interest payments. Vendor financing may be entirely in-house or managed by the vendor's bank. Either way, they set the terms and give you little flexibility. 
Business Equipment Loans 
When a vendor doesn't offer to finance your equipment, or you feel you can get better terms elsewhere, business equipment loans from a bank or credit union of your choosing are the way to go. Your business can shop for loan terms and interest rates from multiple banks, choosing the most attractive equipment financing option. Customers Bank is an SBA Preferred lender and offer business term loans with great rates. 
Other Business Loans 
Many banks offer a specific type of business equipment loan for equipment financing that is easier to qualify for than a general business loan. However, using funds from other loan types may be possible to meet the same needs. For example, an SBA loan is designed to cover many business costs, including equipment purchases. 
What to Know About Using Business Equipment Loans for Financing 
Equipment financing with a business equipment loan is generally easy to qualify for and can be deposited in your account quickly–effectively solving your cash flow problem. This type of funding makes it easy to access the tools you need to produce revenue that grows your business. Plus, this financing option may come with unexpected tax benefits. 
Before taking the plunge, weigh these advantages against the obvious drawback of going into debt for business equipment. A business equipment loan may have a higher interest rate than other types of available financing. Plus, these loans come with restrictions. Business equipment loans often require a sizable down payment and are approved only for specific purposes. 
A business equipment loan is secured using the purchased equipment as collateral. Defaulting on the loan will lead to repossession of the financed equipment and significant loss for the business. 
The Key Takeaway 
Using loans for equipment financing is common. It's not something reserved for startups or struggling businesses. Many 'in-the-green,' profitable businesses with healthy cash flow still choose commercial business equipment loans to meet their growth needs. Talk with our knowledgeable financing team at Customers Bank to find the right solution for your business needs today.