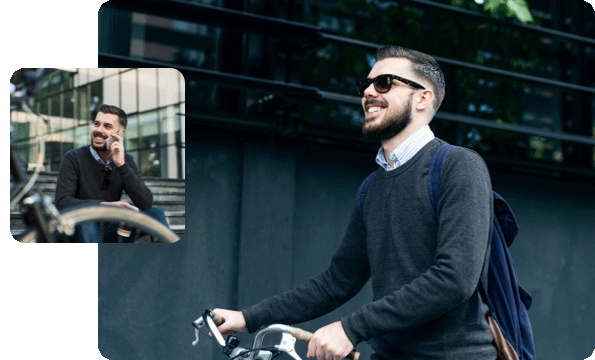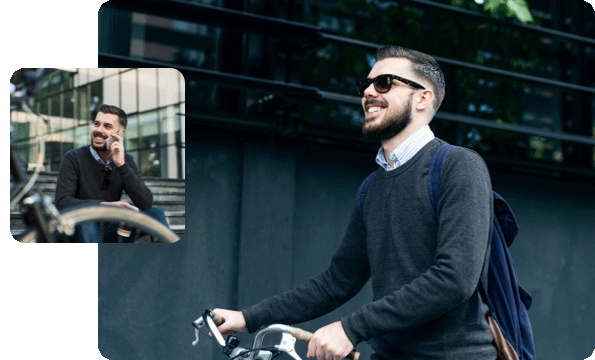 Are you eager to implement a great business idea but don't know how to finance it? Customers Bank and the SBA are working to help get small business loans into the hands of more veterans and military spouse entrepreneurs. We can help you decide which opportunity is right for you.
All SBA Lenders are Not the Same
The Small Business Administration (SBA) does not lend money directly to businesses. Instead, the agency sets policies and procedures and then helps connect borrowers with banks, credit unions, and alternative lenders to provide loans to small business owners on its behalf.
When you apply for an SBA loan, the lender you select will process and approve your application. Then, you will have to wait for additional approval from the SBA. Typically, this can take four to six weeks.
However, SBA-Preferred Lenders like Customers Bank are allowed by the SBA to streamline the process of servicing SBA-guaranteed loans. We are permitted to use our own application forms and documentation, but the SBA has the final word on loan approval.
Since our team has efficiently processed and serviced SBA loans for many years and has already done much of the agency's work, we have the authority to make final decisions on most SBA loans. We can sometimes offer a one-day turnaround on completed loan applications.
The SBA Veterans Advantage Program
To honor small business owners who are veterans of the armed services, the SBA implemented the Veteran Advantage Program to help them acquire the capital they need to start, grow, or succeed in their business endeavors.
Program benefits include:
Online training courses and counseling to help veterans get lender-ready;
Zero SBA upfront guaranty fee on loans of up to $150,000:
Zero SBA upfront guaranty fee on SBA Express loans;
50% reduction in upfront guaranty fees for non-veteran-owned small businesses;
Reduced upfront guaranty fees for SBA 7(a) loans of $500,001 and up.
What Types of SBA Loans Are Available to Veterans?
SBA loan programs are designed for small businesses that do not have access to other types of financing. There are several different types of loans, so speak with a Customers Bank SBA loan expert to decide which type of loan your business may need. Here are a few loan programs to consider:
SBA 7(a) Loans: For startups and existing small businesses, SBA 7(a) loans up to $5 million are available for the short- or long-term and generally have low-interest rates. These loans can be utilized for nearly any business need, including working capital or purchasing commercial real estate, equipment, or an existing business.
SBA Express loans: Under the umbrella of the SBA 7(a) loan program, veterans can borrow up to $500,000 through this program. Upfront guarantee fees, typically 2% to 3% of the loan, are waived for applicants who qualify. This loan may be the best option for borrowers who don't meet the lending criteria of traditional financial institutions or lack sufficient credit history.
CDC/SBA 504 Loans: This loan provides long-term financing up to $5 million for purchasing, building, renovating commercial real estate, or purchasing other fixed assets. Two lenders are paired to fund the project: a bank or traditional lender and a community development corporation (CDC). CDC/SBA 504 loans require the business to occupy at least 51% of the commercial space.
Final Thoughts
Veterans, active duty service members, reservists, and military spouses who need funding to start a business or expand an existing business may want to consider SBA loans that offer numerous advantages. As SBA-Preferred lenders, Customers Bank will walk you through the options and recommend the financial vehicle that may meet your needs.
Industry solutions
Take advantage of our specialized banking expertise in a range of industries.
Loans
Get your business to the next level with a flexible financing solution from Customers Bank.
Cash management
Simplify your money management with our advanced tools and technologies.