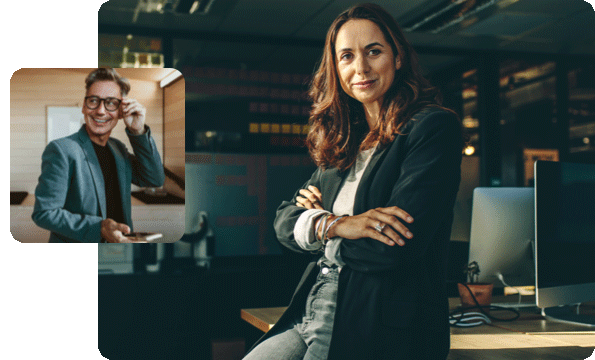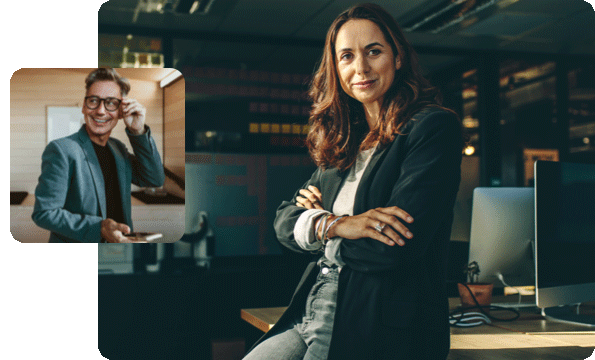 Many small businesses cannot meet the financial requirements for borrowing under traditional commercial loan programs that often cater to larger companies. The Small Business Administration (SBA) works directly with lenders, such as banks, credit unions, and other financial institutions, to provide loans, but these entities must be designated as approved or preferred lenders by the SBA.
Customers Bank is a proud SBA-preferred lender that serves small business owners with comprehensive funding solutions. SBA loans have several advantages for small business owners, including competitive terms and flexible lending requirements.
How Can SBA Loans Be Used?
SBA loan proceeds can help cover startup costs, expansions, disaster recovery, inventory, fixtures and furniture, equipment, refinancing, real estate purchases, and other business purposes.
Who Offers SBA Loans?
The SBA does not make direct loans to businesses. Instead, the agency sets guidelines and partners with banks, credit unions, and other financial institutions to provide loans to small business owners. Therefore, as a borrower, you are not borrowing from the SBA but from a financial institution like Customers Bank.
Banks and other financial institutions must meet all SBA Preferred Lender Program eligibility requirements to be designated as preferred or approved lenders by the SBA. Customers Bank is proud to be an SBA Preferred Lender.
How Do SBA Loans and Business Loans from Customers Bank Differ?
A conventional business loan from Customers Bank is exclusively the Bank's risk and is subject to our lending guidelines. The SBA, on the other hand, guarantees a portion of each SBA loan, helping to mitigate the risk for lenders like us and making it easier for businesses to access the capital they need. SBA loans are subject to the lending criteria of both the SBA and Customers Bank.
What Types of SBA Loans Are Available?
SBA loan programs are designed specifically for small businesses that do not have access to other kinds of financing. Here are some loan programs that may be right for your business.
SBA 7(a) Loans: For startups and existing small businesses, SBA 7(a) loans can be short- or long-term and generally have low-interest rates. The program includes several types of loans, so speak with a Customers Bank SBA loan expert to decide which type of loan your business may need.
CDC/SBA 504 Loans: Under a CDC/SBA 504 loan, you can get long-term financing up to $5 million for purchasing, building, or renovating owner-occupied commercial real estate or purchasing other fixed assets. Two lenders are paired to fund the project: a bank or traditional lender and a community development corporation (CDC). CDC/SBA 504 loans require the business to occupy at least 51% of the commercial space.
SBA Microloans: The SBA Microloan program is designed for nonprofit lenders to lend to small for-profit businesses and nonprofit childcare centers. They are similar to conventional business loans but are typically limited to a maximum of $50,000. They often have lower interest rates, flexible terms, and fewer fees than other loans.
Disaster Loans: These SBA loans are for businesses negatively impacted by a declared physical or economic disaster.
Bottom Line
SBA loans are one of the best funding options for small businesses, offering advantages like lower down payments, low interest rates, and longer repayment terms. Find an SBA-approved lender like Customers Bank and speak to a lending specialist to get started.
Industry solutions
Take advantage of our specialized banking expertise in a range of industries.
Loans
Get your business to the next level with a flexible financing solution from Customers Bank.
Cash management
Simplify your money management with our advanced tools and technologies.