SBA Approved Lenders New York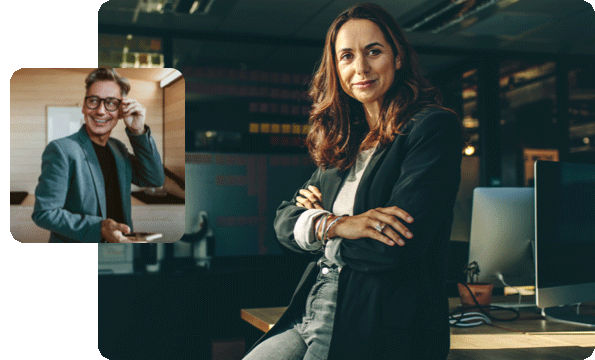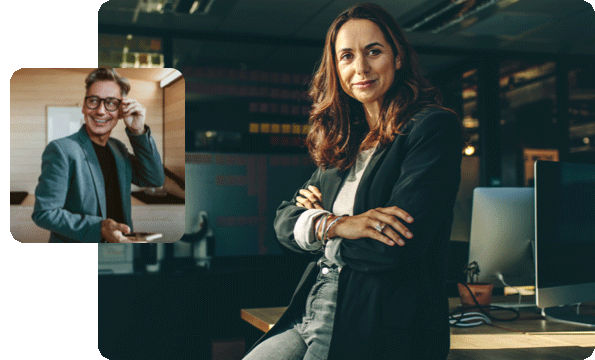 As a growing small business in New York, you need a financial institution that stands behind you. Whether you are looking for funds to buy machinery or equipment, recover from a disaster, or expand your business, there may be an option for you through SBA-preferred or approved lenders like Customers Bank. We are proud to be an SBA Preferred Lender.
Who Offers SBA Loans?
The Small Business Administration does not make loans directly to businesses. Instead, the agency sets guidelines and partners with banks, credit unions, and alternative lenders to provide loans to small business owners on its behalf.
SBA Loan Programs Made Easy
As a potential borrower, you should get familiar with SBA loan programs so you can apply for the right one for your small business.
Because the federal government guarantees SBA loans, lenders are more willing to offer financing to small businesses through these loans. Lenders typically lower their qualifications for small business applicants.
SBA 7 (a) loan program – This program is designed to help startups and existing small businesses that need financing. SBA 7(a) loans can be utilized for nearly any business need, including:
Establishing or acquiring a business
Short- and long-term working capital
Equipment purchases
Fixtures, furniture, and supplies
Large inventory purchases
Commercial real estate
Renovating an existing building
Refinancing existing business debt (under certain conditions)
Other factors/requirements:
Maximum loan amount of $5 million
Must operate for profit
Be engaged in business in the United States or its possessions
Have invested equity
CDC/SBA 504 loan program – This SBA loan program offers financing for significant fixed assets for small and mid-sized businesses that will be the primary occupants of the property financed. It provides funding for things like:
Purchase of commercial real estate or land
Purchase or construction of existing or new facilities
Equipment and machinery
Improvements of land, streets, utilities, parking lots, and landscaping
Renovating existing business facilities
CDC/SBA 504 loans CANNOT be used for:
Working capital or inventory
Consolidating, repaying, or refinancing existing debt
Investment in rental real estate
Other factors/requirements:
Maximum loan amount of $5 million
Long-term, fixed-rate loans
Must be a for-profit company in the United States or its possessions
Must have a net worth of less than $15 million
Must have an average net income of less than $5 million
Two lenders are paired to fund the project: a bank or traditional lender and a community development corporation (CDC).
Must occupy at least 51% of the commercial space
Microloan program – The SBA microloan program gives small loans to business startups and newly established or growing businesses. Microloans come in handy for the purchase of:
Working capital or inventory
Furniture, fixtures, and supplies
Machinery and equipment
Microloans CANNOT be used for:
Paying existing debts
Purchasing real estate
Other factors/requirements:
Maximum loan amount of $50,000
The Bottom Line
SBA loans are among the best financing options for small New York businesses, offering advantages like lower down payments, low-interest rates, and longer repayment terms. SBA-approved lenders like Customers Bank will walk you through the different loan options and recommend the financial vehicle that makes the most sense for your unique situation.
Industry solutions
Take advantage of our specialized banking expertise in a range of industries.
Loans
Get your business to the next level with a flexible financing solution from Customers Bank.
Cash management
Simplify your money management with our advanced tools and technologies.