Commercial Real Estate Loans Rhode Island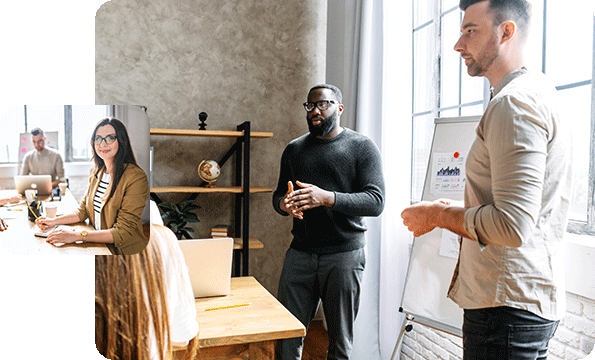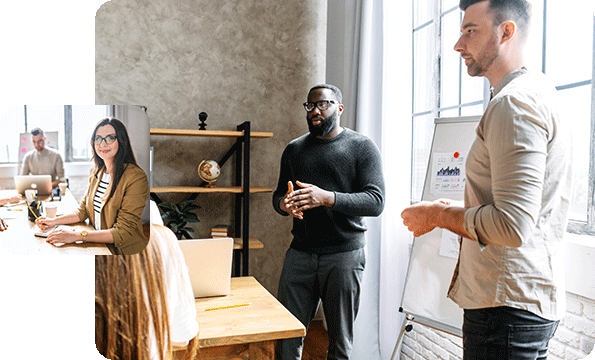 Rhode Island businesses seek commercial real estate loans to acquire or refinance commercial properties, such as office buildings, retail spaces, multi-family properties, or warehouses. These loans are often riskier and more complex than residential mortgages because of the potential for a decline in real estate prices, the larger loan amounts, and the unique features of commercial properties.
Customers Bank is proud to be a powerful resource for commercial financing options. We are the leading subsidiary of Customers Bancorp, Inc., one of the nation's top-performing banking companies with over $21 billion in assets, making it one of the 100 largest bank holding companies in the US.
Our team can assist you in finding the perfect loan for your real estate project, whether it involves acquisition, construction, or renovation.
Types of Commercial Real Estate Loans
Commercial real estate loans provide various options, including interest rates, repayment terms, and payment schedules that can work with your budget and schedule. Before you sign on the dotted line, be sure to understand the terms and the total cost of the loan.
Conventional Term Loans
These commercial real estate loans are typically issued by banks, such as Customers Bank and other lending institutions. Borrowers can get competitive interest rates but usually need to meet more challenging requirements. While there is no fixed limit on the borrowing amount, most bank loans require borrowers to make a down payment of 15% to 35% of the property's fair market value.
SBA Loans
Customers Bank is an SBA-Preferred Lender with vast experience processing and servicing SBA loans. Our SBA loan options include:
SBA 7(a) Loan: The SBA offers affordable loans to help small businesses invest in commercial real estate and guarantees repayment of part of the loan to reduce the lender's risk. One such loan is the SBA 7(a) Loan, with a maximum loan amount of $350,000, which is ideal for smaller projects. Thanks to lower down payment requirements and favorable rates, it is the SBA's most popular loan option.
SBA/CDC 504 Loan: With a maximum loan amount of $5 million, this SBA loan program is well-suited to investment projects above $350,000. Borrowers are required to put down 10% of the loan amount. The loan is then sourced from different lenders, with 40% coming from an SBA-Certified Development Company and the remaining 50% from other SBA-approved lenders, such as Customers Bank.
Bridge Loans
These short-term loans bridge the gap between purchasing a new property and selling an existing one. Businesses typically use bridge loans to finance the acquisition of a new property before selling their current property.
Applying for a Commercial Real Estate Loan
Several factors related to your creditworthiness will determine the terms of your loan, including the interest rate. Before seeking a large loan to purchase commercial property, assessing your creditworthiness, including the factors listed below, is essential. Businesses with good credit histories and solid financial projections are more likely to receive favorable loan terms.
Credit Score
Financial History
Debt-to-Income Ratio
Cash Flow
Assets
Overall Net Worth
Conclusion
Customers Bank has extensive experience with commercial real estate loans in Rhode Island, including properties subject to rent control. When you are ready to finance a project, our team can help you find the right loan. Contact a business lending specialist who would be delighted to help you through each step of the process.