Commercial Real Estate Loans North Carolina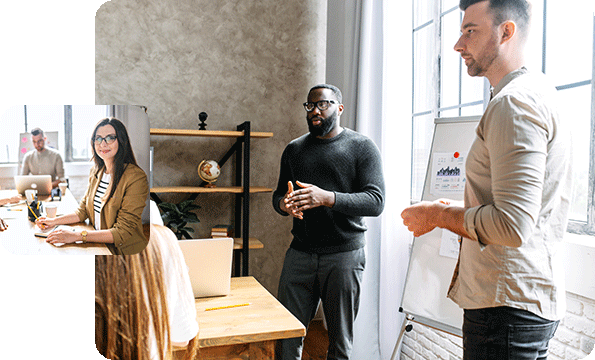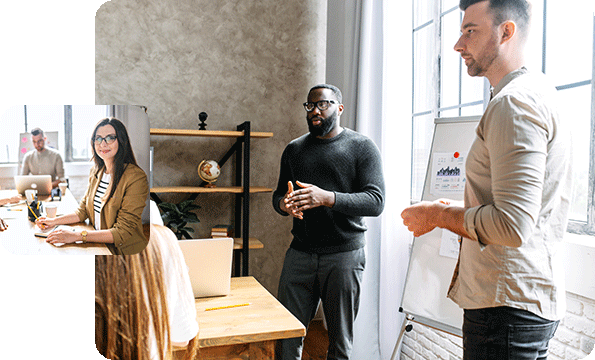 Commercial real estate loans in North Carolina from Customers Bank provide excellent flexibility, including interest rates and repayment terms that can work with your budget and schedule. We will look at the types of available loans and help you secure the right one for your commercial real estate requirements.
Types of Commercial Real Estate Loans
Various types of commercial real estate loans are available, but be sure you understand the terms and total cost over the life of the loan before signing on the bottom line.
Term Loans
Term loans enable you to buy property and equipment, acquire a new business, or make other large purchases while keeping operations steady. You borrow a lump sum from a lender and then pay it back with interest at fixed intervals over a specified period.
Loan terms will vary based on the lender and your credit history, the purpose of the loan, and the amount you borrow. Like mortgages, term loans can be ideal for purchasing commercial real estate, such as:
Office Buildings
Apartment Complexes and Multi-Family Properties
Hotels and Hospitality Venues
Mixed-Use Developments
Retail Malls
Warehouses and Industrial Properties
Land
SBA Loans
As an SBA-Preferred Lender, Customers Bank has processed and serviced SBA loans for many years and has vast experience in the agency's policies and procedures. Consequently, we have the authority to make final decisions on most SBA loans and can sometimes offer a short turnaround on completed loan applications.
The SBA loan options that the federal government partially guarantees include:
SBA 7A Loan: These are some of the least expensive loans that help small businesses invest in commercial real estate, and the SBA guarantees repayment of part of the loan to reduce the risk to the lender. They also have favorable rates and low down payment requirements, making them a popular option. SBA 7A loans have a maximum loan amount of $5 million.
SBA/CDC 504 Loan: This loan provides long-term financing up to $5 million for purchasing, building, renovating commercial real estate, or purchasing other fixed assets. Two lenders are paired to fund the project: a bank or traditional lender and a community development corporation (CDC). CDC/SBA 504 loans require the business to occupy at least 51% of the commercial space. Another 40% of the loan comes from an SBA-Certified Development Company, and the remaining 50% comes from Customers Bank. Borrowers are expected to make a 10% down payment.
Are You Creditworthy?
The lender will want to know if you are creditworthy before approving your loan. Several factors determine this, such as:
Credit Score
Financial History
Debt-to-Income Ratio
Loan-to-Value Ratio
Overall Net Worth
Is a Down Payment Required?
Buying commercial real estate is very similar to buying residential property, but knowing there will be a down payment is essential. The amount will vary depending on which loan option you choose.
With a traditional term loan, you can expect to make a down payment of 25-30% of the property's fair market value. With SBA Loans, you will enjoy a 10% down payment.
As with any loan, shop around for the best commercial real estate lender to work with your small business.
The Bottom Line
Customers Bank is a reliable partner for commercial real estate loans in North Carolina. It's important to partner with a lender like us that offers more than one solution for acquiring, developing, or refinancing your commercial property. One of our experienced loan advisors would be delighted to help you through each step of the process.