Commercial Lenders Pennsylvania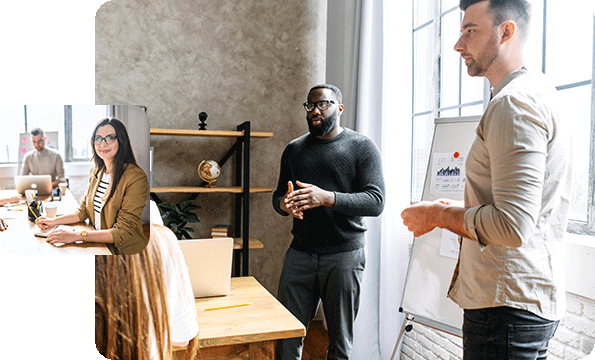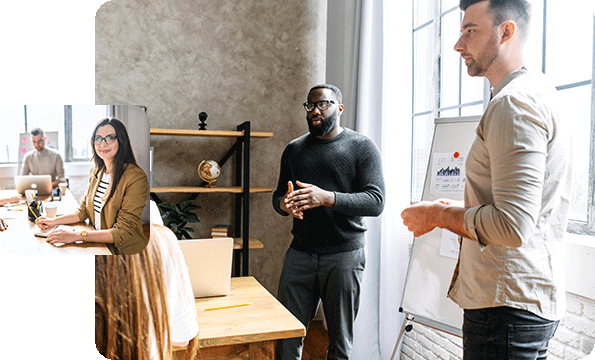 If you have a mid to large-sized business in Pennsylvania, explore the range of commercial lending services we offer here at Customers Bank. As commercial lenders, we provide solutions customized to your business needs and help you navigate your industry's challenges. Whether you need assistance with cash flow or help during an acquisition, a commercial loan option will give your business an advantage.
Business Term Loans
If you need to invest in new business technology or equipment, renovate office space, refinance business debt, or cover other expenses, business term loans from Customers Bank can be an excellent funding option to help you afford major expenditures. These loans are very flexible, and there are few restrictions on how to use the funds. Loan amounts and terms will vary based on your credit history, the purpose of the loan, and the amount you borrow.
SBA Government-Guaranteed Loans
SBA loans are issued by Customers Bank but partially guaranteed by the Small Business Administration (SBA). These loans provide financial assistance for startup costs, working capital, expansions, real estate purchases, and much more. We are proud to be an SBA-preferred lender.
7(a) Loans: 7(a) loans can be short- or long-term and generally have low-interest rates. There are several types of SBA 7(a) loans, so your best bet is to speak with a Customers Bank loan expert to determine which type of loan will best meet your needs.
CDC/SBA 504 Loans: With a CDC/SBA 504 loan, you can get financing up to $5 million for real estate, equipment, renovating existing business facilities, and more.
Microloans: Microloans are similar to conventional business loans but are typically limited to a maximum of $50,000. They often have lower interest rates, flexible terms, and fewer fees than other loans. Microloans can be used for working capital or inventory; furniture, fixtures, and supplies; and machinery and equipment, but not for purchasing real estate.
Business Lines of Credit
A business line of credit is a popular funding source for many businesses. It works more like a credit card. You can use the funds as needed up to an agreed-upon limit for cash flow, payroll expenses, inventory, equipment repair, and other expenses. Based on your business creditworthiness, your lender may approve up to $100,000. Most of the time, you are only required to pay interest on the funds you withdraw. Then, as you pay down the principal, the credit revolves, and you can reuse the funds repeatedly without submitting a new loan application.
Commercial Real Estate Loans
As your business grows, you may eventually want to make some property investments. We provide business term loans, Small Business Administration (SBA) loans, and other options for purchasing, renovating, and building commercial, retail, industrial, and mixed-use real estate projects. Commercial real estate loans from Customers Bank offer various options regarding interest rates, terms, and payment schedules.
Equipment Loans
Studies show that most American businesses rely on business equipment loans to keep their operations running smoothly. With this type of loan, you use the equipment you purchase as collateral, whether you need a $100K heavy equipment loan or funds for printing and computing equipment.
The Bottom Line
As you research commercial lenders in Pennsylvania, shop for loan terms and interest rates from multiple banks. Customers Bank may offer the most attractive financing options. Speak with one of our experienced lending officers to see which type of loan would best suit your needs, and we will help you take your business to a new level.