Commercial Lenders in Dallas, TX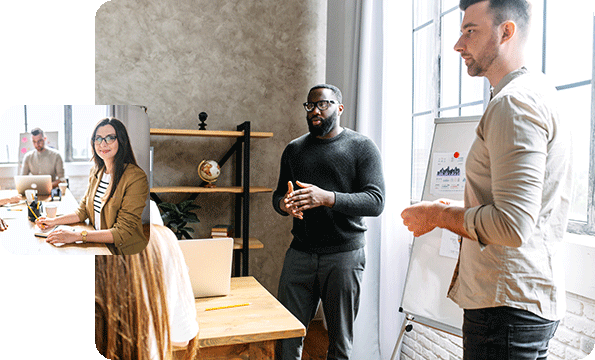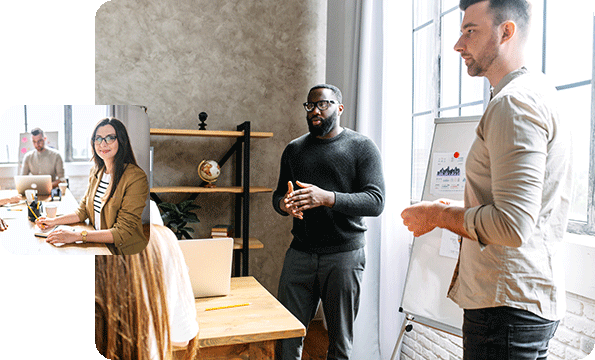 Commercial lenders like Customers Bank can give your company an advantage, whether you're a brand-new business in Dallas, TX, or a well-established industry leader. Commercial lending refers to the process of arranging a loan for a business. It's a broad definition, and several different types of commercial loans are available.
Commercial loans offer you the ability to upgrade or purchase equipment or real estate, pay for business expenses, or provide a financial solution for a temporary setback to help you stay competitive in today's market.
Types of Commercial Loans
The needs of your business become more dynamic as it grows, so it makes sense that commercial loans are available for many different purposes. A loan can assist you if you're expanding, acquiring, or merging. Knowing what you need the money for will help you determine which type of commercial loan to seek:
Real Estate Loans: 

There are several different types of loans to explore, even in this category. Buying a building versus buying a hotel or apartment complex can change the type of commercial real estate loan you need. There's even a loan for land development.
Equipment Loans:

 An equipment loan enables you to use the equipment you purchase as collateral, whether you need a $100K heavy equipment loan or funds for printing and computing equipment.
Bridge Loan:

 This type of short-term loan covers one debt until a more permanent solution can be obtained. It typically comes up during the buying and selling of property.
Interest Only Loans:

 As the title suggests, the payments on these loans are only for interest for a set period, with a larger payment expected at the end of the term.
Business Line of Credit:

 A line of credit may be wise if your business only needs occasional financing. Get approved for a certain amount, use the funds as necessary, and pay interest only on what you use.
How to Secure a Commercial Loan
Securing a commercial loan doesn't have to be painful as long as you do a little homework. Know how you plan to use the loan or line of credit and look closely at your cash flow, evaluating how much you can afford to apply monthly toward loan repayment.  
Choose Your Loan: 

The lender will want to know whether you prefer a short-term or a long-term fixed-rate loan.
Prepare Your Documents:

 Lenders must determine your creditworthiness, so have your financial documents, such as bank statements, tax returns, business plans, and financial reports, available.
Compare Offers: 

Save money for your business by shopping around and comparing offers concerning interest rates, APRs, and monthly payments to find a loan that fits your budget.

Assess Collateral Options:

 Although some commercial loans don't require collateral, be prepared to make a down payment or guarantee your loan by providing a personal guarantee.
Once you've secured the loan and funds have been deposited into your business account, you'll begin repayment according to the terms outlined in your contract.
Customers Bank is a Financial Partner for Your Business
All businesses have dynamic financial needs. Make commercial lenders like Customers Bank your financial partner to help your Dallas, TX business stay ahead of the curve. Call us at 833-595-0618 and tell us what you need.