Best Way to Borrow Money for Home Improvements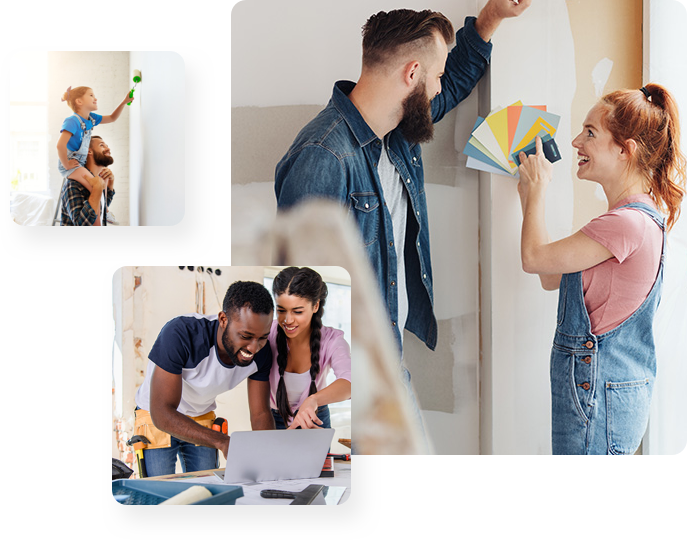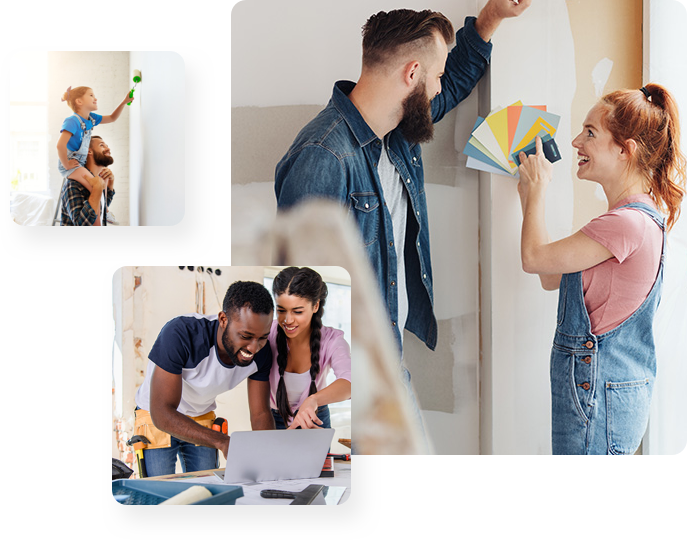 Home improvements can be expensive, but you don't have to pay for them out of pocket. Discover the best way to borrow money for upgrades and increase the home's resale value with a Customers Bank personal loan.
Financing Options for Home Renovations
The most straightforward method of paying for home remodeling is to use cash. This won't add to your overall debt, and you won't pay any loan fees or interest. There are other good options, however, if you don't have enough money saved.
Personal Loans
Getting an unsecured personal loan means collateral is not required, so you will not have to risk any assets. Personal loans have adjustable or fixed rates but are often higher than those of home equity loans or HELOCs. If you don't have enough home equity to borrow from, this can be a great way to finance home improvements.
Customers Bank currently offers personal loans to customers in Florida, Illinois, Massachusetts, New Hampshire, New Jersey, New York, North Carolina, Pennsylvania, Rhode Island, and Texas. We offer the following benefits:
Fixed Rate Loans: Get $5,000 to $50,000 with terms of 3 or 5 years at low interest rates
Check the rates and terms in minutes without damaging your credit score
No origination fees
Fast Funding: Payments as quick as the same day after completing all steps and accepting loan terms
Auto Pay: Set up easy, on-time payments with the flexibility to choose your due date
Home Equity Loans
A home equity loan is basically a second mortgage on your home. It allows you to borrow based on the home's appraised value minus the amount you still owe on the mortgage. Funds are provided in a single lump sum, and you'll make fixed monthly payments throughout the loan term.
This loan is perfect for big-ticket expenses, such as home remodels, weddings, debt consolidations, dream vacations, and more. It enables you to fund such large purchases without touching your savings.
Home Equity Lines of Credit
Another popular funding source for home improvements is a HELOC, or Home Equity Line of Credit. HELOCs use your home equity as collateral for the loan, putting your home ownership at risk if you fail to repay the loan. The loan amount is determined based on the appraised value of your home minus the balance due on your mortgage.
HELOCs work more like credit cards. You use the funds as you need them up to an agreed-upon spending limit and are required to pay interest only on the funds you withdraw. As you pay down the principal, the credit revolves, and you can reuse the funds repeatedly without reapplying. Most lenders offer HELOCs with competitive rates, no application fees, and automatic payment options.
Key Takeaways
The best way to borrow money for home improvements is with a personal loan or another option from Customers Bank. We offer competitive interest rates and fast funding. Apply online and receive a projected interest rate in minutes. One of our bankers can help you decide whether a personal loan will meet your needs.
Loans
Get the money you need when you need it. A personal loan from Customers Bank can help.
Savings
Explore our savings account options, with great rates that can help you achieve your goals faster.
Checking
Discover how easy it is to manage your money, with accounts designed with your convenience in mind.