Best Bank in Pennsylvania for Small Business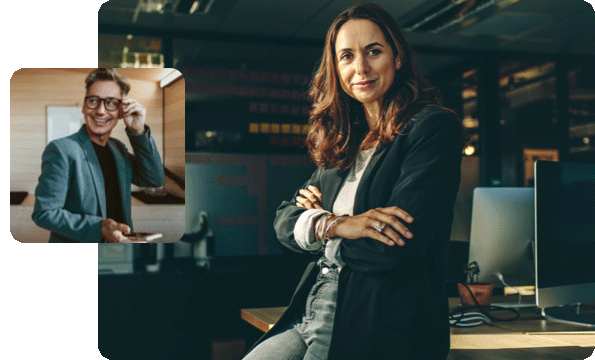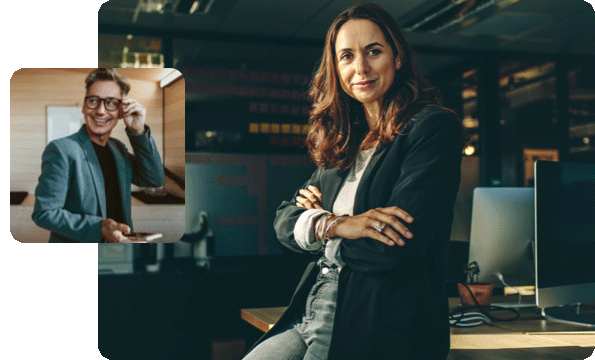 A small business needs banking services that offer personalized customer experience with options to help you make sound financial decisions. Customers Bank serves Pennsylvania small business owners with a range of banking services supported by advanced technology solutions so you can bank anywhere, anytime, and always with a knowledgeable banker. Offering a range of services that fit your business needs, Customers Bank, the best small business bank, has proven reliability and trust among its customers. 
Plenty of banks cater to larger businesses with more assets and better creditworthiness but not all have service tailored to small businesses. Did you know that 99.9% of all businesses in the US are small businesses? That means there's a big demand for banks that cater to the specific needs of small businesses and most business owners are still looking for the right financial partner. At Customers Bank, we're here to serve the businesses that serve the community. Here are a few ways we aim to be the best bank in Pennsylvania for small businesses. 
Checking Accounts to Grow with You 
When considering the banking needs of your small business, Customers Bank offers checking account benefits designed to serve your immediate needs and grow as your business grows. We offer the best checking accounts for your small business with our commercial interest checking and commercial interest checking plus. 
The checking account solutions designed with the entrepreneur in mind provide: 
Unlimited Check Writing 

$0 Per-Check, Deposit, or Item Charges 

Convenient Online Check Deposit 

No Fee for Counting Cash 

Up to 0.35% APY with balance of $100,000* 
The commercial interest checking account is ideal for businesses in the startup phase with low transaction volume. As your company grows, upgrade to the checking plus account to get a higher return on your investments. 
Cash Management Services 
Your new business is developing, and your attention needs to be focused on growing your business, tailoring your services to meet client needs, and gaining credibility. Your attention should not be focused on processing tasks. 
Customers Bank provides every small business with automated money management services, including: 
Positive Pay:

We automatically notify you personally if we find suspicious activity. You can approve or deny transactions on the spot. 

Online Mobile Banking:

Our mobile platform gives you updates on your transactions in real-time to see your current and projected balances. 

Online Money Transfers:

Pay employees with ACH transfers and wire funds immediately and securely online. 

Remote Deposits:

Make mobile deposits with 24/7 availability and receive funds the next business day for after-hours deposits. 
Superior Lending Services 
As an approved U.S. Small Business Administration (SBA) lender, Customers Bank is proud to help take your business to the next level. As an SBA lender, we can help most small businesses acquire loans when traditional bank loans would otherwise not be available. 
An SBA loan can help your business get the equipment, funds, and property it needs to stand out and flourish in a competitive market. With lower down payment requirements and extended repayment times, an SBA loan is an attractive advantage that Customers Bank provides to Pennsylvania small business owners. 
Customers Bank – A Partner for Small Businesses in Pennsylvania 
As a growing company in Pennsylvania, you need a financial institution that stands behind you. Customers Bank offers each client personalized financial and business banking services designed to meet your current and future business plans. We are Pennsylvania's best bank for small businesses, offering flexible banking services, advanced technology to keep you up-to-date, and financial freedom to grow with superior lending habits.
* Annual Percentage Yield (APY) is accurate as of 12/10/2021. This is a variable rate account and the interest rate and APY may change after account opening. Minimum opening amount of $50. Minimum balance of $100,000 to earn 0.35% APY. Balances under $100,000 earn 0.05% APY. Fees may reduce earnings. Available Online Only. New commercial customers only.