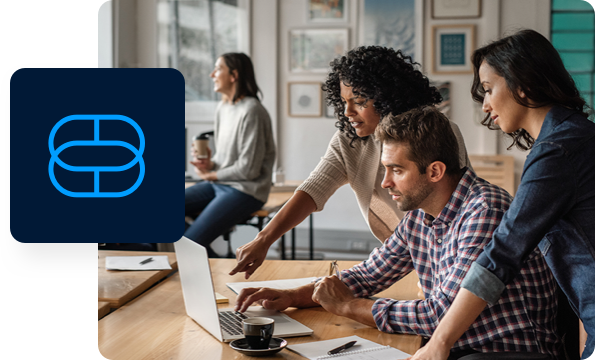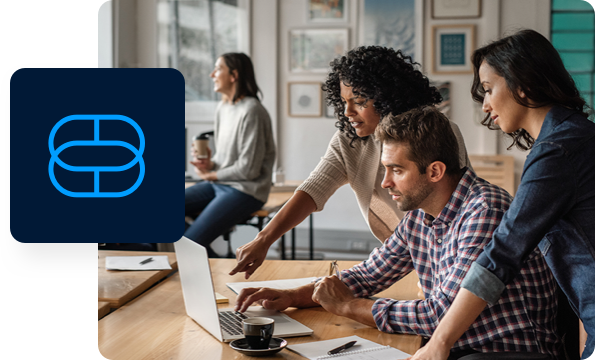 What You'll Do
Our internship offers a 10-week, non-rotational program consisting of:
Hands-on learning experience – you'll be working on live projects which will directly impact our bottom line and customers
A fun-filled, high-energy introduction to Customers Bank, one of the country's fastest growing banks
Extensive networking opportunities and interactions with senior leaders
A dedicated support network, including peer-mentors
Who We're Looking For
We're looking for highly engaged individuals who enjoy a fast pace and collaborative work environment
Individuals who are eager to learn and use critical thinking to solve problems and assist the bank with improving the services and support we provide our customers
Detail oriented, organized, not afraid to ask questions
Highly adaptable and resilient individuals who embrace overcoming challenges
What We Offer
Interns will get a firsthand look at both the team member and customer experience by working on strategic projects that support our mission and growth.
A world-class group of mentors and peers with years of experience at some of the largest financial services institutions
A program that focuses on your development, so you gain the knowledge, skills, and abilities needed to be a contributing member and a potential future leader of the organization
Internal networking opportunities with leaders from across the organization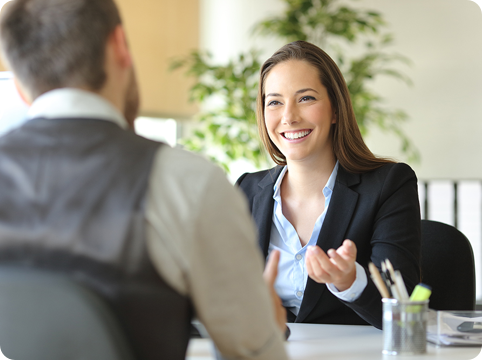 Let's conquer the future of banking and take on tomorrow together!
Apply now

This links to a third party partner website.§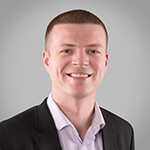 Internship program – testimonials – Keegan Latta
I had a great internship experience here at Customers Bank while I was in college working with the Boston C&I lending Team. I feel it gave me a hands-on introduction to the lending industry, which is something you really can't get exposure to inside a classroom.

Keegan Latta
Intern, Wyommising, PA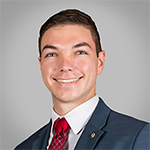 Internship program – testimonials – Aaron Sadowski
"The CUBI Internship program is one of the most dynamic in the industry. You get the chance to showcase what you can do, while learning practical, real world knowledge of how your department and the larger bank as a whole operates."

Aaron Sadowski
Intern, Wyommising, PA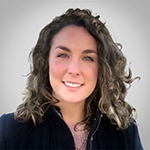 Internship program – testimonials – ellen hempt
"My internship provided a unique opportunity for me to work with teams across the bank and assist them on a few key projects. It was an incredible experience that help lay the groundwork for a seamless transition into a permanent position at the bank."

Ellen Hempt
Intern, Wyommising, PA
Frequently asked questions
How are interns placed on teams?
Interns are placed into roles and departments at the bank based on multiple factors including program of study, experience, professional goals, and department interest. If you have a specific department of interest or professional goal, let us know!
Do you hire Customers Bank interns after graduation?
Our internship program is designed to cultivate junior talent and prepare them for a potential role at the bank. Our goal is to have interns who demonstrate a passion for our values and mission to "WOW" the customer join our team. The potential to transition into a full-time role with the bank upon graduation is dependent on multiple factors.
Where are the current internship locations?
We will be placing interns in a few of our major markets. The 2022 program includes West Reading (PA), Malvern (PA), and New York City (NY). We recommend that individuals interested in a role with the bank apply as early as possible.
When are interns hired?
The interview process and hiring of interns for our 2022 program will occur from February through April. Applications will be accepted through March for all internship roles, if openings exist at that time.
§While this link will take you to a section of the third party's site which we manage, there are other areas of the site beyond our control. Aside from what is presented specifically on our pages, we do not accept responsibility for products or services offered on this third party's site nor does Customers Bank necessarily support or condone any opinions or comments expressed or shared on this third party site that are not explicitly our own. Furthermore, as our own privacy policy and security policy are not applicable to this third party, we encourage you to seek out and read their policies.