Success is learned: the four pillars of growth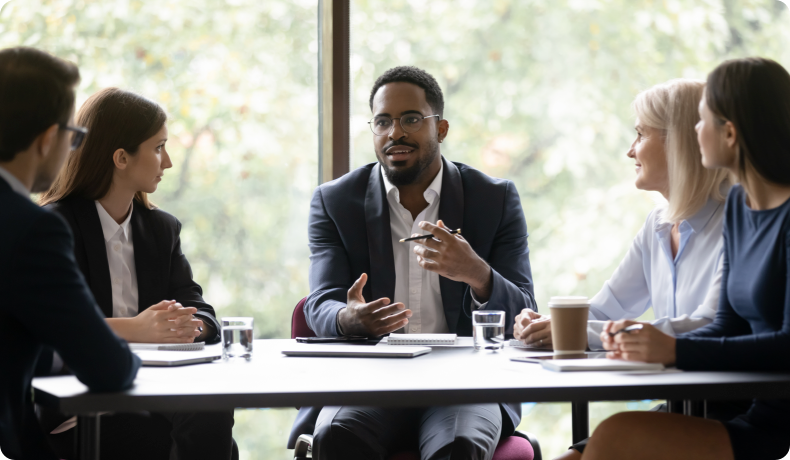 When looking at a company you admire, you may question how a top executive attained their position within the organization. Typically, there is a track record of hard work and dedication to support the executive's career trajectory within the industry and their company.
Hard work is not enough to reach the top levels within an organization. At Customers Bank, we firmly believe success is taught and continually developed through training to inspire our Team Members to achieve new levels of personal and professional growth within the organization, as well as in themselves.
We have introduced several initiatives at Customers Bank that help Team Members learn the pillars of success – Intelligence Quotient (IQ), Emotional Quotient (EQ), Adaptability Quotient (AQ) and Cultural Quotient (CQ). This approach equips our business leaders with the skills and knowledge they need so that both the Team Member and their business groups can succeed.
These pillars take continued practice to develop and master. To better understand Emotional Intelligence, Psychologist Daniel Goleman identified Self-Awareness, Self-Regulation, Motivation, Empathy and Social Skills as the main attributes of EQ in his 1995 book "Emotional Intelligence: Why It Matters More Than IQ."
Employees must continue to develop their abilities as organizations continue to grow. As technology continues to change the work environment, EQ continues to become more important as an indicator of achieving success. By helping Team Members to continue developing their skills and abilities, we enable them to achieve a level of success that far exceeds their wildest dreams.
To further develop your own EQ abilities, start with an honest self-assessment. Do you listen to others and understand their point of view? Are you calm and levelheaded or do your emotions dictate how you respond in stressful situations? To get a preliminary assessment, take the Emotional Intelligence quiz that is part of this article from MindTools.com. You can also download three free Emotion Intelligence exercise packs from PositivePsychology.com to help you develop your skills.