Small Business Loans Rhode Island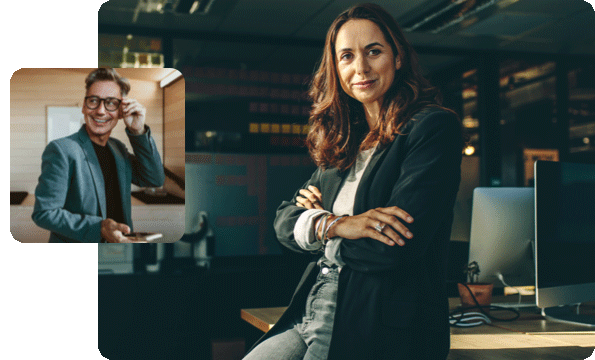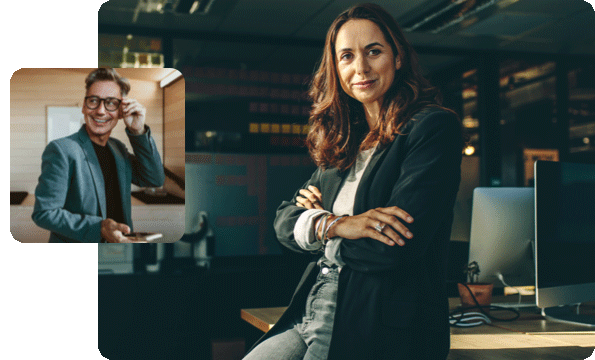 Customers Bank is a customer-focused bank that offers a variety of small business loans for Rhode Island business owners. When you partner with us, you can access several loan solutions to get the cash your business needs to succeed.
How Do Small Business Loans Work?
Most small business loans are intended to be used only for business-related expenses. If approved, you will typically receive a lump sum of funds from your lender and be expected to repay the loan with interest over a predetermined period. Getting approved will be much easier when you have done your research and understand the options available to you.
Business Line of Credit

Funding for any business expense
Often best for bridging cash flow gaps and covering emergency expenses
A line of credit operates more like a credit card than a loan. Instead of a lump-sum disbursement with monthly payments, a business owner draws funds from the credit line as needed, only paying interest on the amounts borrowed. The line of credit is replenished as funds are repaid. This means you can use the funds again the next time you need them.
SBA Loans

7(a) Loans

Funding for most business expenses, including working capital, purchase of equipment, machinery, furniture, fixtures, supplies, real estate (including land and buildings), construction of a new building or renovation of an existing building, refinancing current business debt
Can be short- or long-term and generally offers low-interest rates

CDC/SBA 504 Loans

Long-term funding up to $5 million
May be used for purchasing, building, or renovating owner-occupied commercial real estate or purchasing other fixed assets that promote business growth and job creation
Cannot be used for working capital or inventory

SBA Microloans

Limited to $50,000, with lower interest rates, more flexible terms, and fewer fees than other loans
May be used to rebuild, re-open, repair, enhance, or improve your small business
Cannot be used to buy real estate or pay existing debts

Customers Bank is an SBA-preferred lender. The SBA loan program includes several types of loans for small businesses, so your best bet is to speak with a Customers Bank lending expert to decide which type of loan your business may need.
Business Term Loans

Higher credit scores will attract better loan rates and terms
May be used for expanding to a new location, purchasing equipment or inventory, and hiring staff
Some lenders may require collateral and personal guarantees to provide term loans to business owners

Short-Term: These loans are generally repaid in 12 months or less. However, some lenders offer repayment terms of up to 24 months.
Intermediate: These loans generally have repayment periods of one to five years and often require regular payments on a bi-weekly or monthly basis.
Long-Term: These loans are perfect for large construction projects and buying equipment, buildings, or other businesses. Repayment terms are typically available for six to 20 years

Customers Bank offers term loans with competitive rates, monthly payments divided equally between principal and interest, and automatic payment options.
Final Thoughts
There are many things to consider when choosing the right small business loans. Customers Bank will serve your business as a sound financing partner in Rhode Island. One of our experienced lending officials would be delighted to help you through each step of the process.
Industry solutions
Take advantage of our specialized banking expertise in a range of industries.
Loans
Get your business to the next level with a flexible financing solution from Customers Bank.
Cash management
Simplify your money management with our advanced tools and technologies.