Personal Loan for a Wedding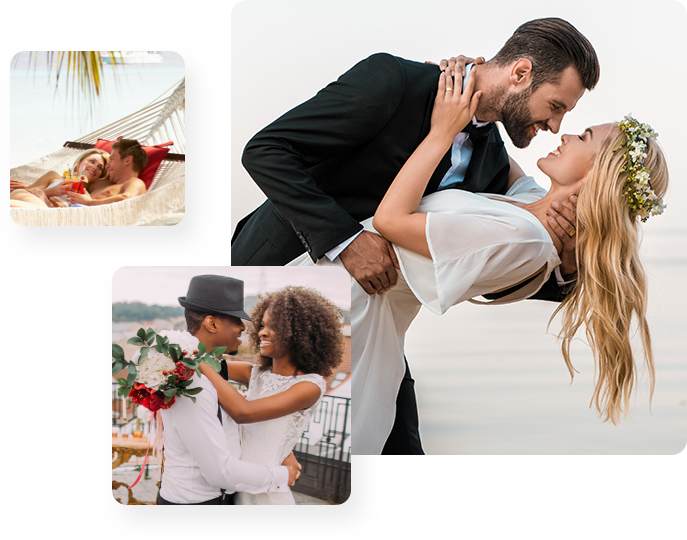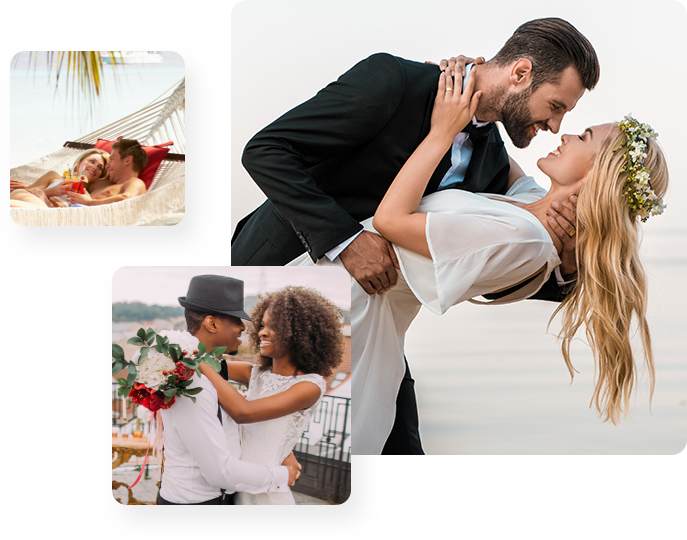 According to The Knot's 2021 Real Weddings Study, the average cost of a wedding in 2021 was $28,000. Whether your family members are contributing to the cost of your wedding or you and your partner are paying for it yourselves, you have probably considered a personal loan to cover the expenses. Customers Bank has the perfect solution.
Celebrate the Occasion in Style
Personal loans can be an attractive alternative to using a credit card to cover your wedding expenses. As you prepare your wedding budget and determine how much you need to spend, keep these potential costs in mind:
Wedding rings for bride and groom
Wedding invitations and stationery (e.g., save-the-date cards, thank-you notes)
Bridal gown and alterations, shoes, and accessories
Groom's suit or tuxedo
Marriage license cost
Ceremony and marriage officiant fees
Reception venue rental fee, catering, and decorations
Wedding cake
Hair and makeup for the bride and bridal party
Flowers for bouquets, corsages, boutonnieres
Floral arrangements for ceremony and reception Photography and videography
Music and entertainment (band or DJ)
Out-of-town guest accommodations
Limousine rental or other transport to and from the wedding
Tips for bartenders, drivers, etc.
Honeymoon
Theme and destination weddings are trendy at the moment. Theme decor, coordinated attire, transporting guests, and more make these some of the most expensive wedding options. Since most of us can't afford the costs, a personal loan from Customers Bank may be your best bet.
Do You Need a High Credit Score?
Your credit score will determine if you qualify for a personal loan. The required score will depend on the lender.
Most lenders consider good credit to be between 670 and 730. Some may require a higher credit score, while others will accept a lower score with collateral. You will also have to prove you have adequate income to cover the monthly payments on the loan.
You can review your credit reports for free at AnnualCreditReport.com. If you discover any errors, try to dispute them and get them corrected before submitting your loan application.
When it's time to apply, have all of your documentation ready. Lenders need to verify your employment, check your financial records, and ensure that they can approve your application. Locate the following items and have them ready:
Photo ID
Proof of Residency
W2 or Pay Stubs
Financial Reports
Social Security Number
Most lenders will also be interested in your DTI (Debt-to-Income) ratio, which compares your monthly debts to your earnings. The lower the DTI, the less risky lenders will find you. If the ratio is high, give yourself time to pay down some of your debts or increase your income to reduce the ratio.
The Bottom Line
The best way to finance a wedding will always be through saving and budgeting, but a personal loan is a great solution when you come up short. Evaluate Customer Bank's flexible financing options, such as our 3- and 5-year terms and fast-funding capabilities. Then, apply for a personal loan to fund your dream wedding and celebrate the occasion in style.
Loans
Get the money you need when you need it. A personal loan from Customers Bank can help.
Savings
Explore our savings account options, with great rates that can help you achieve your goals faster.
Checking
Discover how easy it is to manage your money, with accounts designed with your convenience in mind.