Commitment to community
At Customers Bank, we don't just talk about supporting and investing in our communities, we do it.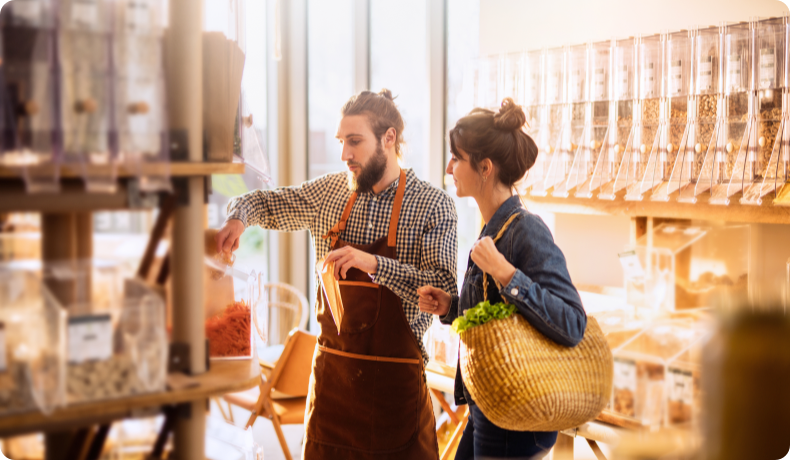 Community Reinvestment Act
At Customers Bank, we don't just see CRA as a regulatory requirement, we see it as the right way to do business. We provide a wide range of loans, investments and services designed to meet the needs of our low- and moderate-income customers, as part of this mission.
Building and rebuilding
In addition to making mortgages more affordable for homebuyers, we work with small businesses to provide the financial and business support they need for start-up and long-term growth in their neighborhoods. We also provide crucial capital and credit to diverse local partners including community development financial institutions (CDFI), landlords and other community developers.
Making housing affordable
The backbone of every neighborhood are the families that live there and the homes they live in. At Customers Bank, we are committed to making safe, decent housing affordable for low- and moderate-income seniors, families, veterans and people with disabilities. Our lending philosophy includes consideration of participation in private-public partnerships, government loans and affordable mortgages. We offer USDA, FHA and VA loans, as well as state programs, that make owning a home a reality for first-time homebuyers, veterans and other qualified borrowers. We also participate in the Federal Home Loan Bank of Pittsburgh's First Front Door program.
Supporting small business
Customers Bank understands that businesses located in the communities we serve are essential to community development and revitalization, and we support those businesses by providing affordable commercial financing. Additionally, we have made a substantial commitment to be a leader in lending programs tied to the SBA as another means of financing small businesses with reasonable terms and conditions.
Service to our community
Our community efforts are not limited to banking. We encourage our employees to volunteer their time and expertise to organizations that serve low- and moderate-income communities. At events ranging from reading readiness drives to health fairs, you will likely find Customers Bank employees rolling their sleeves up and getting involved. In addition, our team members teach free courses on spending, saving, borrowing and banking, sharing knowledge that can help people throughout our geographical footprint make sound financial decisions.
---
For more information, contact:
Billy Seitz, CRCM
Senior Vice President, Director of Consumer Compliance
Office: (484) 926-7097
[email protected]