Adaptability and agility: leadership by driving change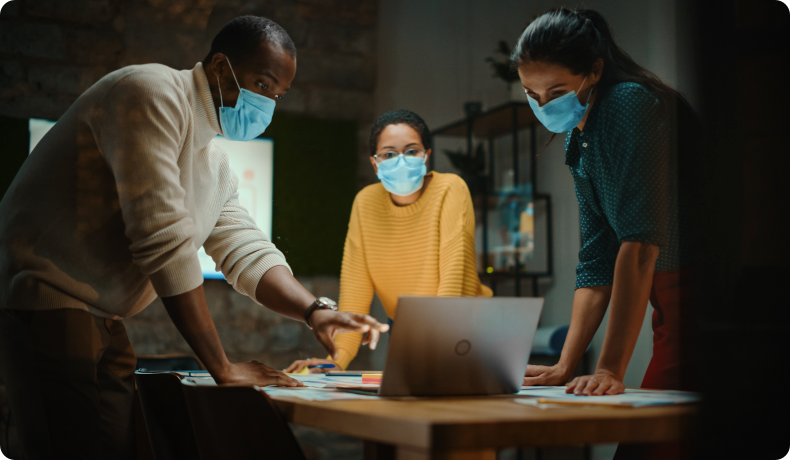 The last year and the global pandemic have taught us that businesses and employees alike need to be able to accept and manage change. Heraclitus, an Ancient Greek philosopher, said it best when he stated, "The only constant in life is change."
Adapting to and managing change is one of several core leadership competencies we look for in Team Members. This ability is often referred to as Adaptability Quotient (AQ). Adaptability is about accepting change, while agility is about managing and driving change.
When you look at the banking industry, as well as every other industry, everyone was suddenly challenged by the pandemic to change how we work. Customers Bank went from about a five to ten percent remote workforce to approximately a 90 percent remote workforce.
Team Members had to adapt. We were all challenged to work remotely, collaborate remotely and predict future changes. Having a high AQ enabled Team Members to adapt to the changes while continuing to produce at high levels. As we evaluate Team Members to identify our future leaders, we seek individuals with a high AQ, as we rely on our leaders to drive change, not just manage it. Another attribute of adaptability is speed. In an agile environment, the speed at which you can implement change sets nimble banks apart from larger financial institutions bogged down by bureaucracy.
Individuals interested in understanding AQ and developing their own skills may want to consider reading The Oz Principle. The book's authors introduce the Steps to Accountability model that consists of four steps that can help you improve your AQ. The steps include: See It, Own It, Solve It and Do It.
Mastering your AQ skills will help you identify what needs to be changed and empower you to charge forward to lead that change. Oftentimes, it is the fear of failure that stops employees from acting. Failure, if used as a tool, can be a great learning mechanism that breeds agility and the ability to accomplish tasks quicker. If a change does not work, adjust to the circumstance and drive forward.
This is an example of the principles we use to create change faster to improve operational efficiency and, most importantly, impact our customers' journey. Challenge yourself to continue learning and constantly improve your skills. Being the champion of your own professional development will set you apart from your colleagues and distinguish you as a more valuable asset to your employer.