Customers Bank Security Measures
General Website Security
Security is top priority at Customers Bank.  We are committed to keeping your customer information secure.  We use a combination of state-of-the-art technology and methods to help to protect the security of your online session.
Secure Sign-on with Online Banking
The secure sign-on technology adds a layer of security for your personal and financial information while you are banking online.
Mobile Banking
CB Mobile Access from Customers has many built-in security features to ensure your account information is protected. These security features include authentication checks via strong passwords before access to account information is granted. Mobile Banking requires "256-bit" encryption technology for all communications. Personal or financial information is retrieved only when requested and is not stored on your phone - information is not at risk if your phone is ever lost or stolen.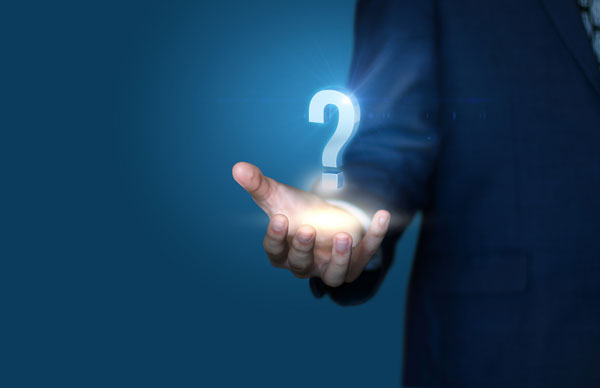 Password Security: Frequently Asked Questions
---
1. Why must my password be so complicated?
Answer: The short answer is, to better protect your identity and data from being stolen by hackers.
Example: A person with a desktop PC, will be able to hack (steal) your password this quickly:
A simple 6 digit (number) password will be hacked (stolen) in .0004 seconds!
A password with 2 digits and 2 letters will be hacked in .0067 seconds!
A password with 3 digits and 3 letters (where at one letter is capitalized) will be hacked in 3 minutes
An 8 character password containing letters (some of which are capitalized), digits, and a symbol (like a comma, period, exclamation point, etc.) will take 57 days to hack.
A password with 10 characters containing letters (some of which are capitalized), digits, and a symbol (like a comma, period, exclamation point, etc.) will take 928 years to hack. We recommend using a 10 character password with the above parameters – helping you protect your data is very important to us! See the next answer on how to remember a 10 character password.
---
2. How can I remember a long password like the one you recommend?
Answer: You could write it down and store it in a secure place – however, we do not recommend doing that. A better solution is using a phrase that you will remember, such as:
Example: Take the first letter of each word in a phrase, then add a punctuation mark and then digits. An example would be, "I got married in May, 1984". Your password would then be, "IgmiM,1984" Remember to have some capitals and no spaces – making sure your password is 10 characters in length. This password would take 17,000 years to hack.
---
3. How do I change my password to a safer password?
Answer: Follow these simple steps:

Go to our website (customersbank.com) and select "Personal Banking Login" or "Business Banking Login" towards the top of the webpage.
Select the appropriate Login option.
Click on "Change Password".
Read password requirement to better protect your data and identity. Password requirements are below, and one must meet 5 of 5 requirements. Once the password meets the requirements, one will see a checkmark indicating a strong password.

Your password must be between 8 and 32 characters long.
It must include at least 1 letter and 1 number.
Must not contain spaces.
Cannot include a character that repeats more than 2 times.
Must not contain invalid characters such as a single quotation mark ('), backslash (\), greater-than symbol (>), or less-than symbol (<).

Type in your current password in the appropriate box, then
Type in your new (ideally 10 character) password (as described in step 4) in the appropriate box, then
Type in your new (ideally 10 character) password in the next appropriate box, again to ensure one entered it correctly, then
Click on "Change Password"
Congratulations – you are now better protected!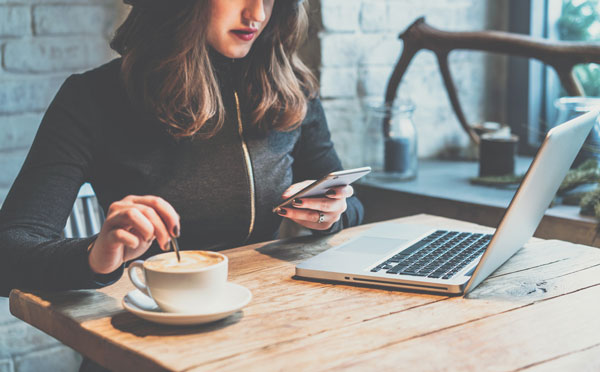 Protect Yourself
Under no circumstances would Customers Bank ever contact you by telephone, send you an email or text message, or written communication requesting that you validate or provide your online banking User ID and password, your social security number, account number, or date of birth.
Should you receive any type of requests supposedly from Customers Bank asking for your personal information please contact your local branch or call Customer Service at 1-866-476-2265 immediately.
Here are a few tips to help you safeguard your money and personal information.
Guard Your Personal Information
Never respond to requests for personal or account information online or over the phone. When your social security number is requested as an identifier, ask if you can provide alternate information. Watch out for convincing imitations of banks, card companies, charities and government agencies. Use legitimate sources of contact information to verify requests for information; such as your financial institution's official website or the telephone number listed on statements.
Stay Up to Date
Install anti-virus software on your computer and keep it updated. Use the latest version of your web browser. Install security patches and software updates as soon as they are ready to install.
Be Smart About Your Password
Use unique and hard-to-guess passwords. Try using a password that consists of a combination of numbers, and letters (both upper case and lower case, and special characters).
Use caution when accessing Wireless Connections
Wireless networks may not provide as much security as wired Internet connections. Many wireless networks in public areas like airports, hotels and restaurants reduce their security to make it easier for individuals to access these networks.
Go Paperless
Not only is going paperless good for the environment, it can help prevent mail theft. Enroll in electronic statements, use direct deposit and make bill payments online.
When you click on the link below, you leave Customers Bank's web site and enter a third party's web site. While our intention in providing links is to guide you to information or an opportunity from a Customers Bank affiliate, a government agency or other known and valued source, we are required to inform you that Customers Bank is not liable for any failure of products or services offered on this third party's site nor does Customers Bank support or condone any opinions or comments expressed or shared on the third party site. Furthermore, as our own privacy policy and security policy are not applicable to this third party, we encourage you to seek out and read their policies.
Return to Customers Bank
Continue